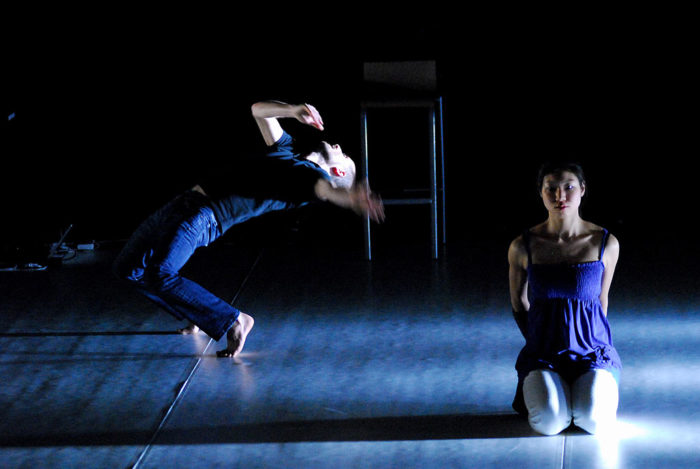 GÉNÉRIC-X
Cie Samuel Mathieu
French and Japanese Project
Propos
Generic: belonging to a genus, to an entire genus, relating to a word the meaning of which encompasses an entire category of beings. Of human beings?
Imagining, and developing with the same creation tools, and with the same purpose, a particular and different piece every time.
One writing process, several teams originating from different countries, several pieces.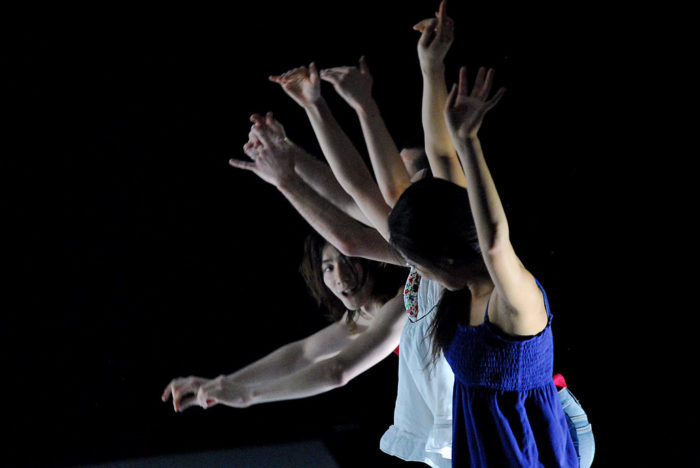 The pieces part of the Generic-x project will come from the same creative tools, from the same content. The creation of a catalogue of quotes by French contemporary writers about the great issues facing citizens of the world will constitute the central theme of the dramaturgy.
The process set up will lead to different results, different pieces each time.
Beyond the choreographic project, each piece will have to include, to integrate as much as it can the local artistic population (i.e. composers and set designers), therefore creating specific worlds each time for a common purpose. The work on the body will not just be about shapes and movements, but rather about looking for the individual, his culture, what he represents, who he is, what he inspires.
Generic, relating to a word the meaning of which encompasses an entire category of beings The main idea is to use common improvisation themes, similar writing processes, and common choreographic techniques shared by any country in any piece in order to promote an exchange, in order to allow space for change and for different understandings by each dancer and groups, and thus highlight cultural singularities.
The way I dance, the way he dances. Beyond imitation, dancing may be about interpreting what we are together.
Generic: belonging to a genus, to an entire genus
During repetitions, the writing process is often born through attempts that do not start with shapes, but with the body's appropriation of the project's themes. The body's movement must only be a consequence. The use and the exchange of the different approaches to dancing will make it possible for a flat organisation of genres to exist in a common project, whilst keeping each culture's singularity at the same time. This is where the writing becomes apparent, that it starts. The idea is to find the same process in each piece of the Generic-x project.
A place of exchange with the other, where beyond codes, something unutterable carries us,
where we smile.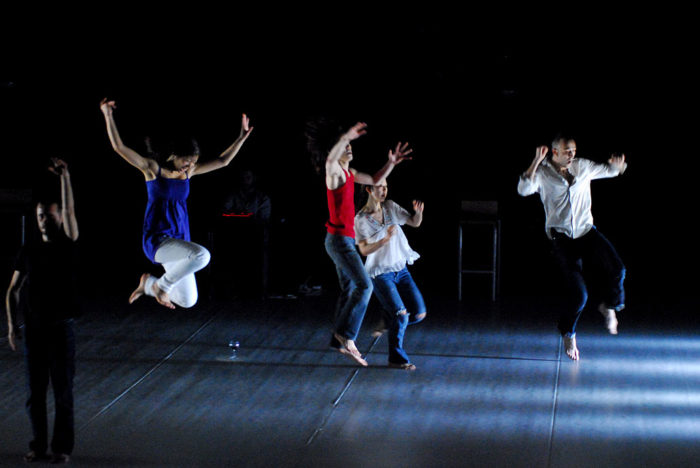 Casting
Conception & Choreography : Samuel Mathieu
Assistant : Fabienne Donnio
Created and danced by : Yuta Ishikawa, Christophe Le Goff, Samuel Mathieu, Ayako Shimizu, Haruka Toda
Sound designer : Maxime Denuc
Light Designer : Myriam Bertol and Samuel Mathieu
Duration : 55 minutes
Pictures : Pierre Ricci
Coproducers
Coproduction :
Dionysos / Scène conventionnée de Cahors
French Ambassy in Japon
French Institut in Tokyo
With the support of:
French institut of Yokohama
Steep Slope Studio in Yokohama
Super Deluxe in Tokyo
CulturesFrance and the town of Toulouse.