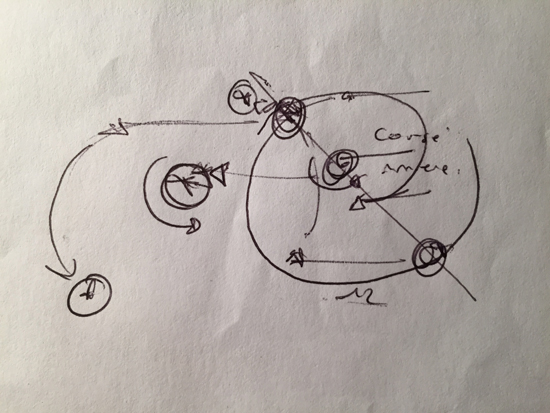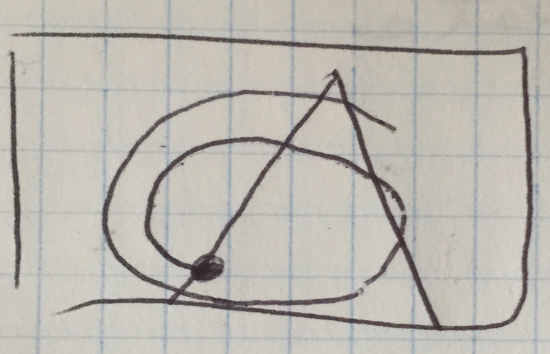 MAGNETIQUE
Cie Samuel Mathieu
For youth audience - at School
Propos
INCEPTION OF THE PIECE
Opening, closing, moving through space, where the body adapts to the circular outlines and linear paths, where the body qualitatively meets the outline covered.
Karin Waehner
MAGNETIC, A MINI PIECE
A trio based on the evolution of movements. Distributed through space, Simple, like a walk or a run, but gradual, from raw material to writing, the trio outlines throughout the piece a path at the heart of an atypical and unexpected universe. Each moment of rupture could be an angle, a sort of split along the way. Supported by the "regular blackout" of the soundtrack, the symbolic rhythm is chanted and hammered like a metronome, and it gives way to the attractions and repulsions of bodies.
"Pathway material" and "Space of bodies", this small object lasting ten minutes or so gives and shows the essence of the fundamentals so dear to contemporary dance: "Spaces, Time, Shapes".
Placing the idea in the body
MULTIPURPOSE MAGNETIC
The project, aimed at young audiences, can be organized directly in primary and secondary school settings. Indeed, in its multipurpose form, no stage technique is necessary. Here, the dancing is depicted without disguise.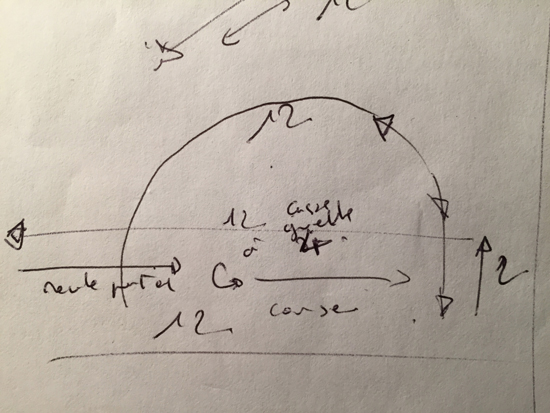 Casting
Conception & Choreography : Samuel Mathieu
Dancers : Julia Moncla, Marie Urvoy, Samuel Mathieu
Sound designer : Samuel Mathieu
Duration : 25'
Pictures : Louis Jean
Coproducers
Cie Labkine - Noëlle Simonet
ADDA du Tarn
La Maison de la Musique/Cap Découverte
Calendar
2016
Montesquieu
France
Ecole primaire
Montesquieu
France
Ecole primaire
Carbonne
France
Ecole primaire
Carbonne
France
Ecole primaire
2015
Albi
France
Scène Nationale d'Albi
Albi
France
Scène Nationale d'Albi
Mazamet
France
Espace Appolo
Mazamet
France
Espace Appolo
Castres
France
College - ADDA du Tarn
Castres
France
College - ADDA du Tarn
Le Garric
France
Cap Découverte
Le Garric
France
Cap Découverte