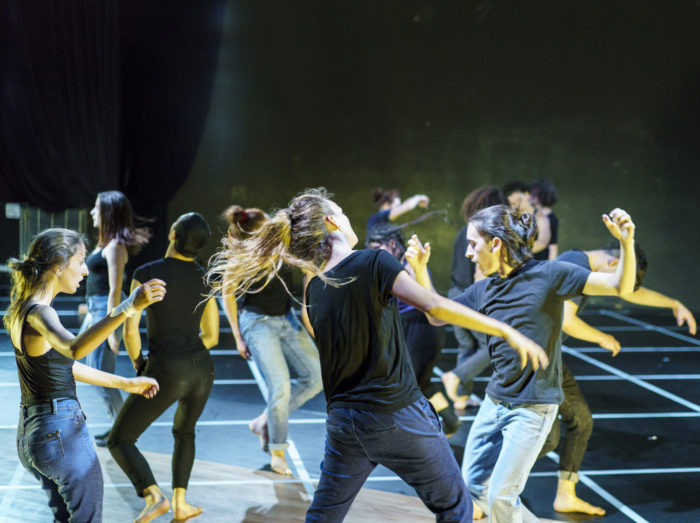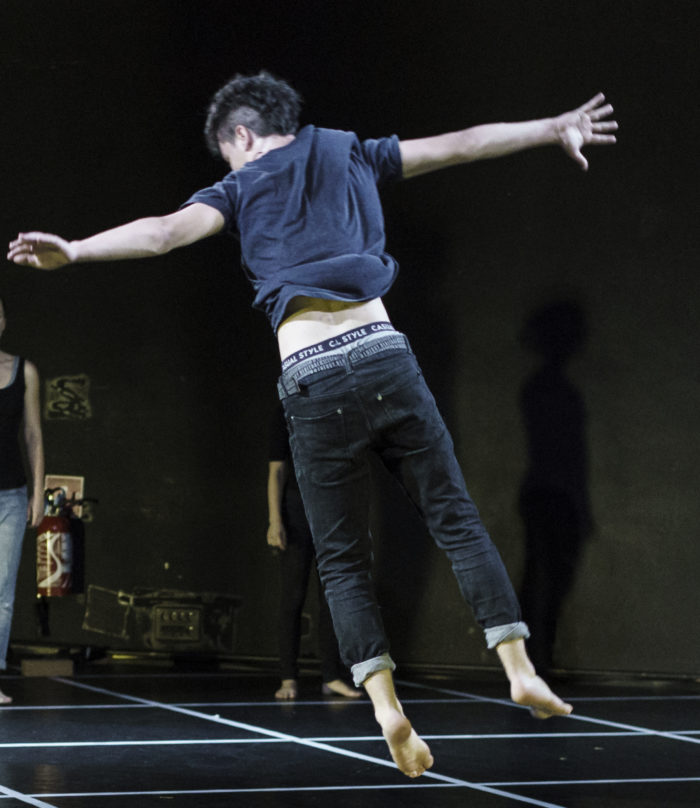 SWAG
Cie Samuel Mathieu
Young Audience
Propos
"The world is around us, not just in front of us. Each person is a centre, this creates a free situation where everything is constantly changing. "
Merce Cunningham
SWAG is an approach to movement nurtured by simple notions such as the euphoria of the turn, the call of the jump, the crossing of space in displacement and the false crash of the fall. Turn, jump, displacement, fall will be four creative windows, desires and commitments, principles of composition. The intersection of these rules of the game will expand the field of possibilities, to multiply the ways in which bodies come together, to inscribe the identity of one in the crowd. It is a question of leaving an imprint, a trace, a performative identity visible as much in the group as in each of its singularities.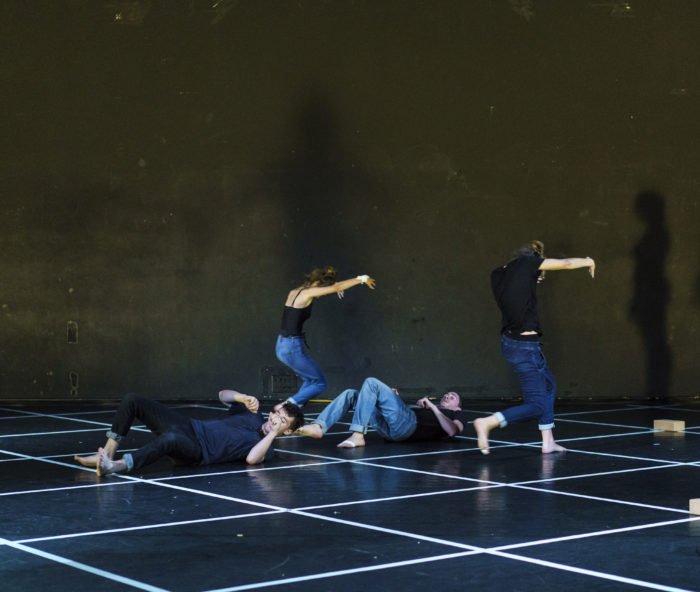 I invite you to create a dance subject-matter for a young audience. Dance will be the vector for clarifying our relationship with one another and with the world. To allow ourselves to go overboard, not to be restrained, to measure ourselves with excess. To take advantage of this creative space and observe our behaviour, explore our attitudes and question them. The swagger builds its style, adopts poses, creates appearances, adjusts to be seen, and defines itself by the elegance of its movement.
Faced with jumps, falls, motion, turns, the tried and tested bodies will let go of their pomp and ceremony, lower their guard, lose their ease and allow new states of being to appear, new types of behaviour between power and vulnerability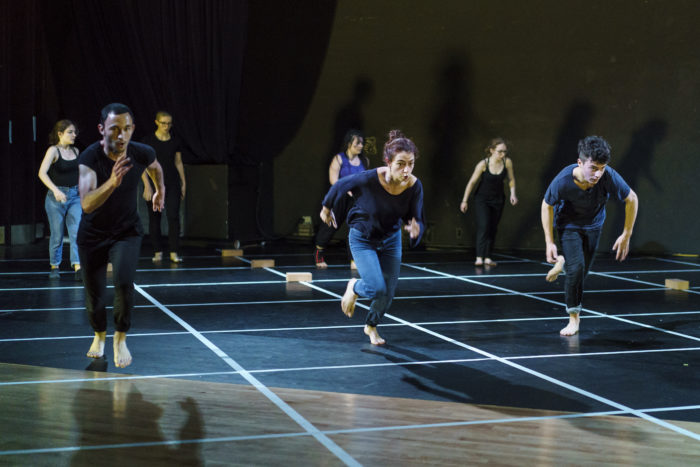 Casting
Conception and choreography : Samuel Mathieu
Interprétation et collaboration : Jade Pélaprat
Dancers : For 16 until 24 amateur dancer
Composer : Maxime Denuc
Pictures : Pierre Ricci
Duration : 35 minutes
Coproducers
This project have subsit from the University of Toulouse - Jean Jaurès and européen project Interreg POCTEFA financé par le FEDER « Mind the gap », with the partnering of the Cie Samuel Mathieu and the University of Avignon and the Pays du Vaucluse. SWAG was performed during the Festival of Avignon in the meeting « Supramuros » from 9th until 12th July 2018.
Calendar
La Rochelle
France
ABC La Rochelle (CANCELED